Post-Game Brewing on June 8
Time to Register!
June 08, 2021 | By Isabelle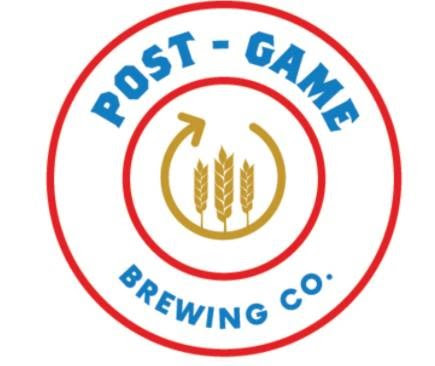 On the heels of an informative and fun Chapter Celebration, where we learned about wine and cooking, CSC Toronto Chapter is pleased to invite you to our next virtual social event. This time, we have Chef Massimo Capra who will provide another cooking demonstration. Not only that, this event includes a pizza making kit for 2 people. Pizza kits for 4 people are also available. You can join with Chef Massimo and cook your own pizza for dinner. In addition, you will get a six pack of Post-Game Brewing's flagship Locker Room Lager, direct from their brewery in London, ON. Peter Lang, the managing partner, will also be on hand to talk about the brewing process and answer any questions.
Virtual Social Time will follow to be able to connect with your fellow members. Spots will be limited, so please register early. Registration closes on April 7, 9pm, unless sold out earlier.
To be able to keep the pizza kits fresh, this event is limited to the GTA. No out of town deliveries will be available. Please ensure that your address is indicated in Karelo as we will be delivering the pizza and beer to the address listed on April 12, 2021.
Born in Italy, Chef Massimo Capra culinary training began in Salsomaggiore, Parma. He then started his culinary journey at the famous Trattoria dall' Amelia in Mestre near Venice. Chef Massimo Capra came to Toronto in 1982 and worked at "Archers", a restaurant owned by a family member.
Currently, in addition to Massimo's Italian in Niagara Falls and Boccone at Toronto Pearson Airport, Chef Massimo has now opened Capra's Kitchen, located in Clarkson, Mississauga. Capra's Kitchen is be a casual Italian eatery with heavy emphasis on Pasta, Pizza and Antipasto.
Chef Massimo Capra is no stranger to television being the host of his own show Gourmet Escapes and is a regular guest expert on the long running City TV Cityline, chef host on the hit series Restaurant Makeover on the Food Network and now Massimo is a judge on the hit show Chopped Canada.
Founded by 2 former hockey players, turned Beer-Leaguers, Pete and Chris wanted to combine their love of sports, beer, and community to the business world in creating Post-Game Brewing and Locker Room Lager. Our core values of Team, Taste, and Value are what makes us the new unofficial beer of hockey, other team sports, and locker room's across the country. Our beer is for everyone and we aspire to earn a spot on everyone's beer roster and in every community.
April 13, 2021 (registration closes April 7 at 9:00 PM)
Time:

6:00 - 6:30 PM Chef Massimo Presentation & Cooking
6:30 - 6:45 PM Brewery Presentation & Pizza
6:45 onwards Social Time
$55.00+ HST = $62.15 Beer & Pizza Kit for 2
$77.00 + HST = $87.01 - Beer & Pizza Kit for 4