October 3rd, 2023 IN-PERSON Technical Presentation:
Specifying a Smart Building of the Future
Wow! What a turn out for our first Dinner of the season. Let's keep the momentum going.
Presentation Description:
How do you prepare a specification for a "Smart Building" when the term "Smart Building" has a different meaning for everyone? The intent of this presentation is to discuss the challenges when developing specifications for buildings of the future as well as provide some insights on best practices to ensure the specification and all stakeholders are aligned. A case study will be used as an example of a successful collaboration and convergence between multiple stakeholders while providing some lessons learned. Specifying a smart building involves a meticulous planning and design process to ensure that it meets its intended objectives for building that is sustainable, resilient, hyper-efficient and people-centric.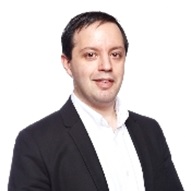 Speaker: Michael Colicchio, Eng., LEED GA, WELL AP
Michael has been in HVAC and controls his entire career (over 20 years). He has been working for Schneider Electric since 2008 including three years at Viconics which was acquired by Schneider Electric.
Michael is the Technical Team Leader for the Digital Buildings division of Schneider Electric Canada. Michael, as well as his team works with engineering firms and end users across Canada as solution architects assisting with Smart Building integrated control solutions using wired (BACnet, Lon, Modbus, Web Services) or wireless protocols (MQTT, ZigBee BACnet over WIFI etc.)
Michael graduated as a Mechanical Engineer in December 2002 and started his career in early 2003 working for a local Montreal HVAC equipment distributor. His primary roles were doing heat loss calculations for commercial/industrial buildings, sizing and selecting various HVAC equipment as well as working with engineering firms on specifications.
Date:
Tuesday, October 3rd, 2023
**Registration closes Friday, September 29th, 2023 @ 12:00PM EST
Location:
Toronto Cricket, Skating & Curling Club
141 Wilson Ave, Toronto, ON M5M 3A3
Time:
Networking - 5:15pm-6:00pm
Dinner - 6:00pm-7:00pm
Presentation - 7:00pm-8:00pm
Cost:
Member - $66.37 + HST = $75.00
Non-Member - $75.22.37 + HST = $85.00
Cash at Door - $88.50 + HST = $100.00
Booklet of 6 Dinner Tickets - $331.86 + HST = $375.00
Students - $26.55 + HST = $30.00
Information:
Charles Bosworth, CSC Toronto Chapter Program Committee (
charles@cpd.ca
)