CSC Building Expo : Wednesday February 24th, 2021 - YES ! It is a virtual edition !
TECHNOLOGY IN CONSTRUCTION
January 29, 2021 | By Administrator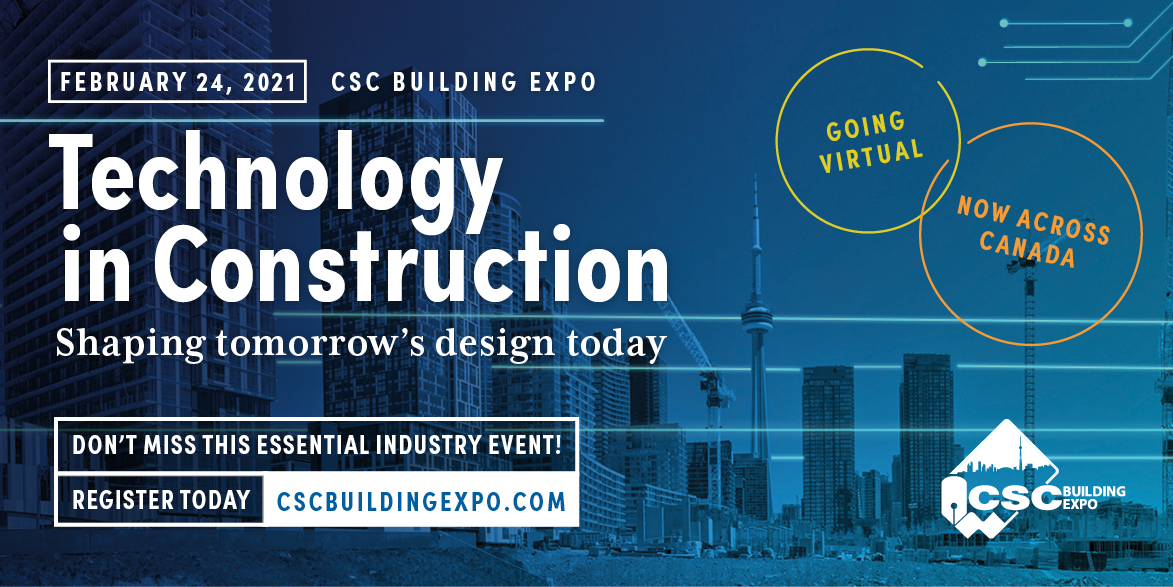 The 43rd Building Expo is going virtual, offering free attendance to seminars and free access to exhibitors. After so many years, the Committee has committed to provide the best virtual experience, with plans to go back to the traditional in-person format next year. Register, network and enjoy! We are looking forward meeting you on February 24th.